Favorite recipes
We're posting Daniel's favorite recipes and hope you'll have fun trying them out at home. The concept is simple: He shares everything he knows and we get better - and rounder. Join the party
Neu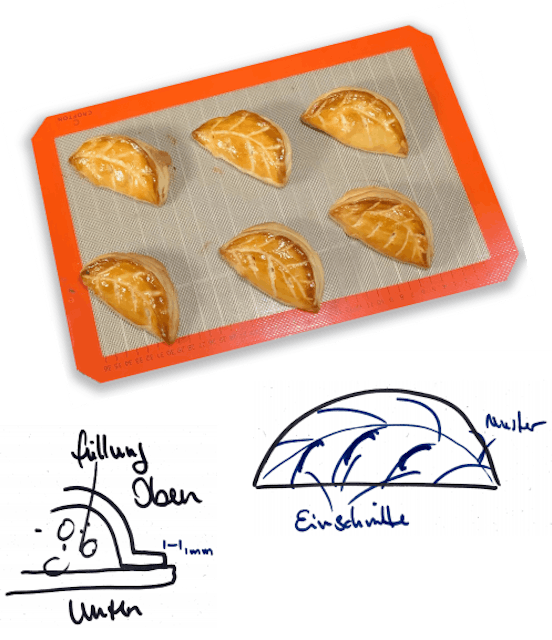 basic
Apfeltaschen
Chausson aux Pommes sind köstlich und schnell gemacht.
Let's go
Franzoesischer Blaetterteig
·
Eistreiche
·
Laeuterzucker
18 guests for 14 days
Keep them in the fridge and they'll stay fresh for 14 days - if you can wait that long.
Buy now
Money back guarantee

99,9% fly to the moon
If you're not happy, we refund your money. But don't be like Peter, who eats it all and says it didn't taste good.